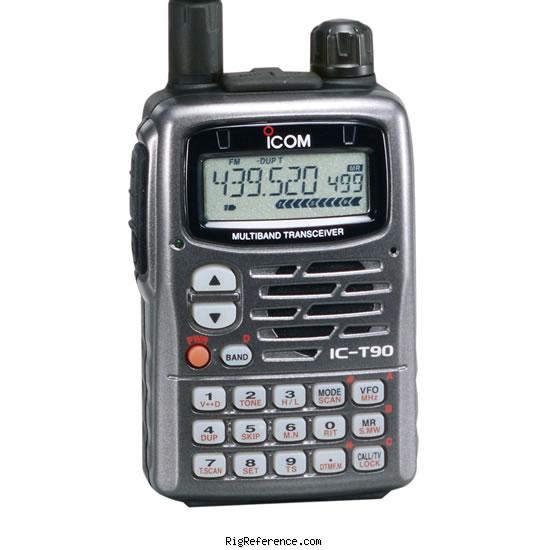 Type:

Amateur VHF/UHF transceiver
Frequency range:
TX: 50-54 / 144-148 / 440-450 MHz
RX: 0.495-999.990 MHz (Cellular blocked)
Mode:
TX: FM
RX: AM/FM/WFM
RF Power output:
Hi: 5/5/5 W
Lo: 0.5/0.5/0.5 W
Sensitivity:
N/A
Selectivity:
N/A
Image response:
N/A
Voltage:
5.5-11.5 VDC
Current drain:
RX: 65-220 mA
TX: Max 2 A
Impedance:
50 ohms, SMA
Dimensions (W*H*D):
58*87*29 mm
Weight:
240 gr (with BP-217 and antenna)
Manufactured:
Japan, 2002-200x
Other:
555 memories in 18 banks. DTMF and CTCSS.
RIT +/- 5 KHz. 10 dB attenuator. Tuned frequency
can be announced in morse code! PC-programmable.
Alpha tags.