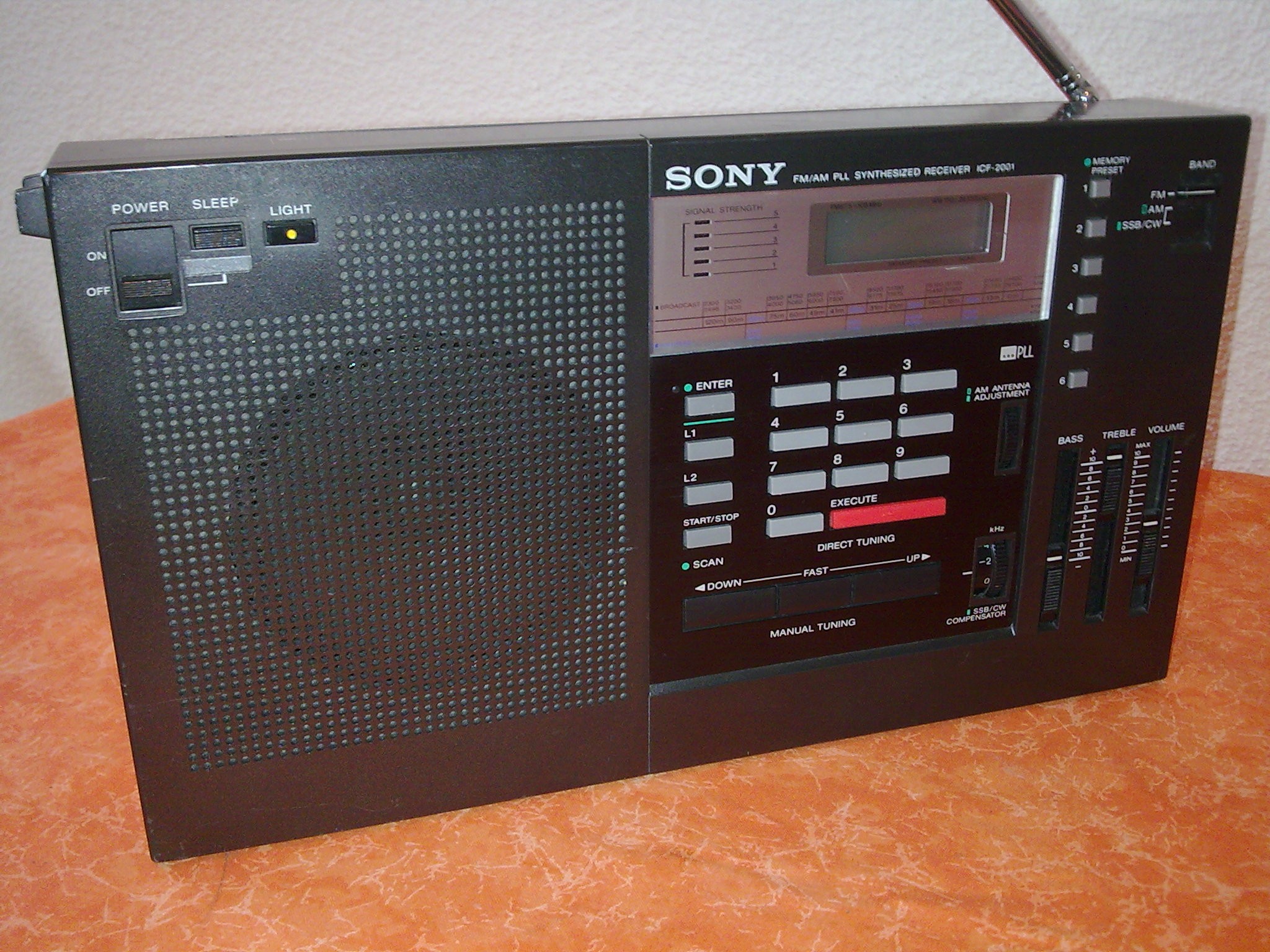 Year Introduced/discontinued: 1985/2003
Power: 4.5 Volts DC for the radio (D size, plus 3 penlights to back-up computer and clock). AC Mains adaptor often included in the price
Size: 290 x 160 x 50 mm
Weight: 1800 g
Price: US$350, CAN$500
Coverage: FM, LW, MW, SW (150 - 29999 kHz) & 116-136 MHz
SSB. PLL dual conversion. Excellent follow up to the older ICF2001 released in 1980 (i.e. without the letter "D" at the end of the type number), but completely different. Economical battery consumption. Front end circuitry prone to damage by static on the antenna (e.g. from nearby lightening strikes) causing dramatic loss in sensitivity - be careful if using an outdoor antenna. Two bandwidths with fair/good selectivity and sensitivity. WIDE bandwidth filter perhaps too wide. Unique automatic ECSS "sync" tuning system is very effective. Clock/ Timer. Carefully matched 120 cm telescopic antenna. LED tuning meter. Dial light. Very versatile 32 channel memory and SCAN functions. Keyboard entry or manual tuning knob. Models with a serial number higher than 45000 have a redesigned battery holder to prevent memory batteries working loose, leading to loss of stored frequencies. In the market for longer than most models, the heir apparent is ICF-SW-77.